Merced Resident Empowered Through Financial Literacy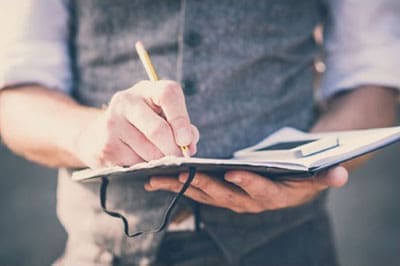 To be young, with a good job and a salary that you have the potential to parlay into better jobs and higher salaries is a wonderful feeling of optimism and empowerment.
To be young and to understand how to budget your money for emergencies and growth is an even more secure feeling.
At the age of 26, John, a resident of two years at Artisan of Willow Springs Apartments, is slowly coming into that sense of security. A graduate of UTSA with a degree in business, he works for one of San Antonio's iconic corporations, H.E.B.
Recently, he realized he'd mismanaged his money and was coming up short on the rent. That specific problem was resolved but the larger issue of better handling his money remained.
That's when Michelle Padley, Resident Services Coordinator at Willow Springs at the time, shared with him Merced's financial literacy program which is one of four Resident Services programs Merced has for all residents at our multi-service communities. (The other three programs are Education, Employment and Health.)
The program consists of an appointment that lasts less than an hour with the bulk of the time spent making up a budget. "For making up the budget I use a template I got from Jacob Cavazos at Frost Bank," says Padley. "I'm essentially using the budget template as well as questionnaires I created to help residents discover how they can prepare for the short-term future and not live pay check to pay check."
She helped John prepare an emergency budget for an event such as loss of job; a long-term budget for retirement; and a short-term budget for more immediate needs.
"I didn't realize how much money I could be saving," says John. "I left feeling empowered. It was something that made sense to me. Michelle is super-knowledgeable, very smart."
Padley is equally impressed with John. "I was really inspired by his patience and willingness to think about things differently. He was so excited when he realized he had more power over his situation than he thought."
Looking ahead to his future, John, a Highlands High School graduate, says, "H.E.B. is a great company. I want to one day have my own business. I'm taking it one day at a time. I want to live the dream, make a name for myself and make my neighborhood proud."
Padley continues to work with residents one on one for budgeting sessions. John encourages residents to take advantage of the program. "I've been more proactive about setting aside funds because things can happen. The program helped me a lot. I hope it can help other people."